Smoove Lightcycle is a vehicle that is a combination of motorcycle and car. It's for people who are interested in technology and have a luxury lifestyle. You can choose to steer your Lightcycle yourself or use autopilot if you prefer the passenger seat. The self-guided option provides the opportunity to rest and watch a movie during the journey. With our innovative cinema solution, you can stream movies on the windows. The vehicle runs on electricity and you can drive on different types of road surfaces as the tires have high performance and can handle long journeys.
The design was made by Oda Alida Bjørke, Isabelle Dubar and Linnea Calmstierna. The web development was made by Sophie Wulff and Nema Vinkeloe Uuskyla. Computer graphics was made by Ulrika Samuelsson and Sebastian Borg.
The project went on for about 5 weeks and had many stages. Throughout our journey we always had good communication in the workgroup to make sure that everything followed the same common thread.
As usual in a project, we tried to improve the interactions during the workflow. We changed the structure of the website, the 3D images and the light adjustment function on the website.
We made greybox sketches before the final design, hoping to create the best layout for the website.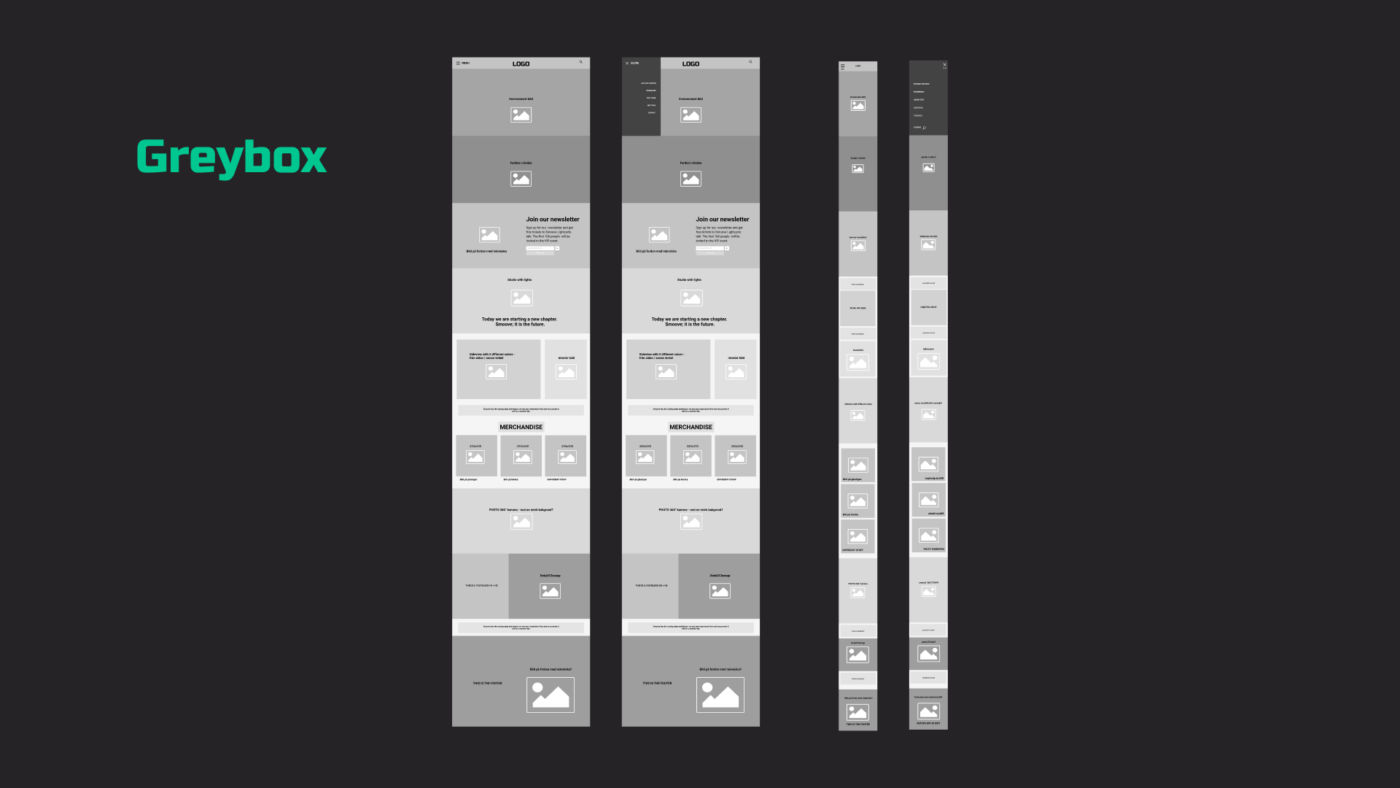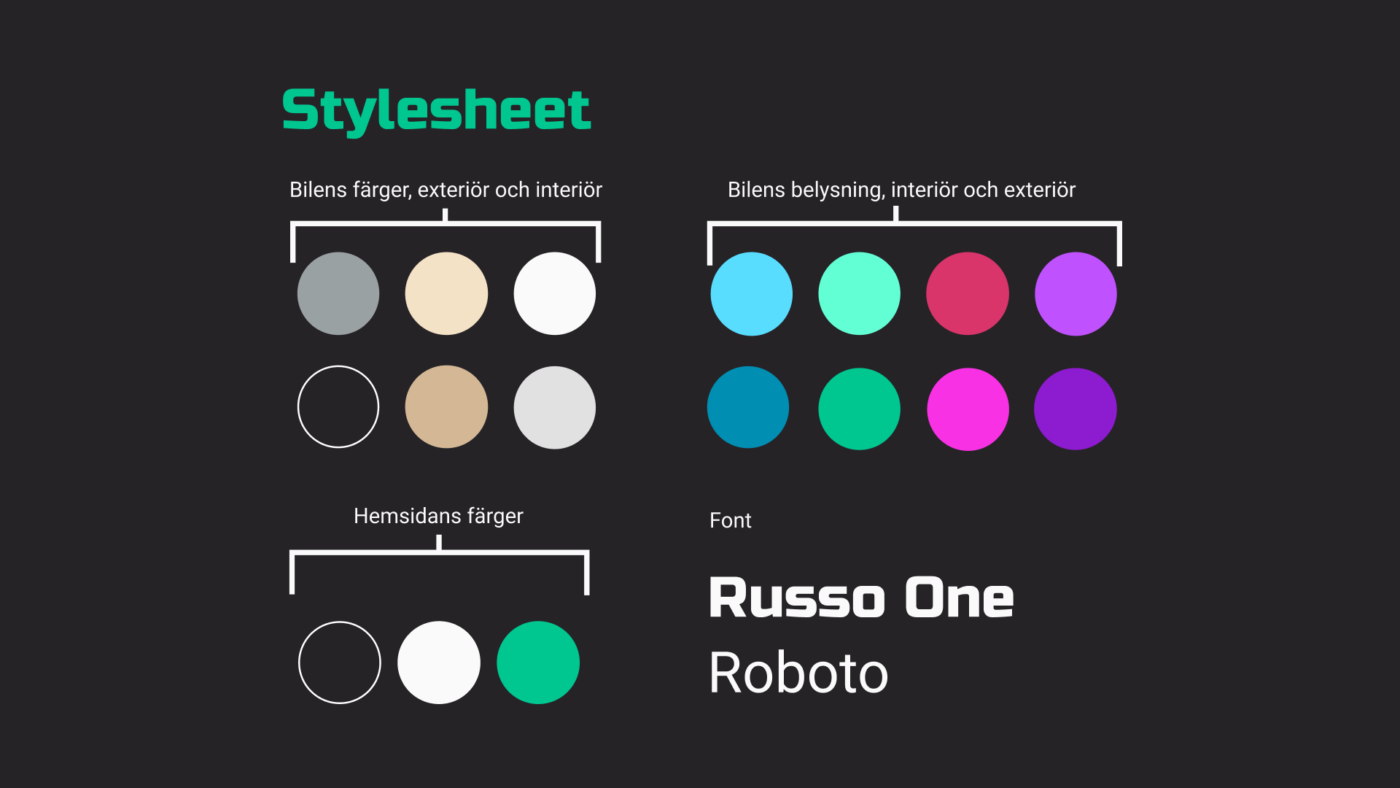 Colors
We chose neon colors for the exterior lighting. It's possible to change color on the lighting while driving.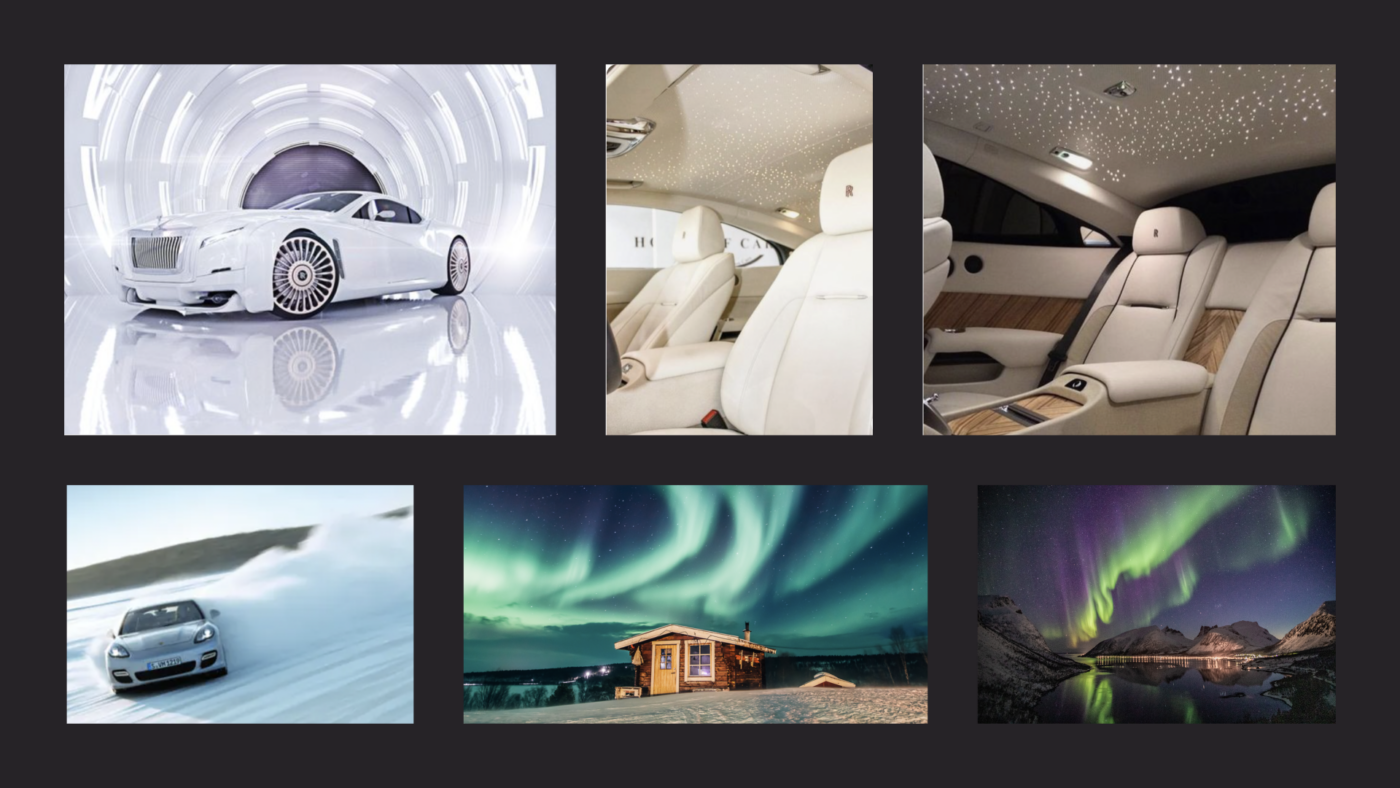 Images
We got our inspiration from luxury cars, northern Lights and mountain areas.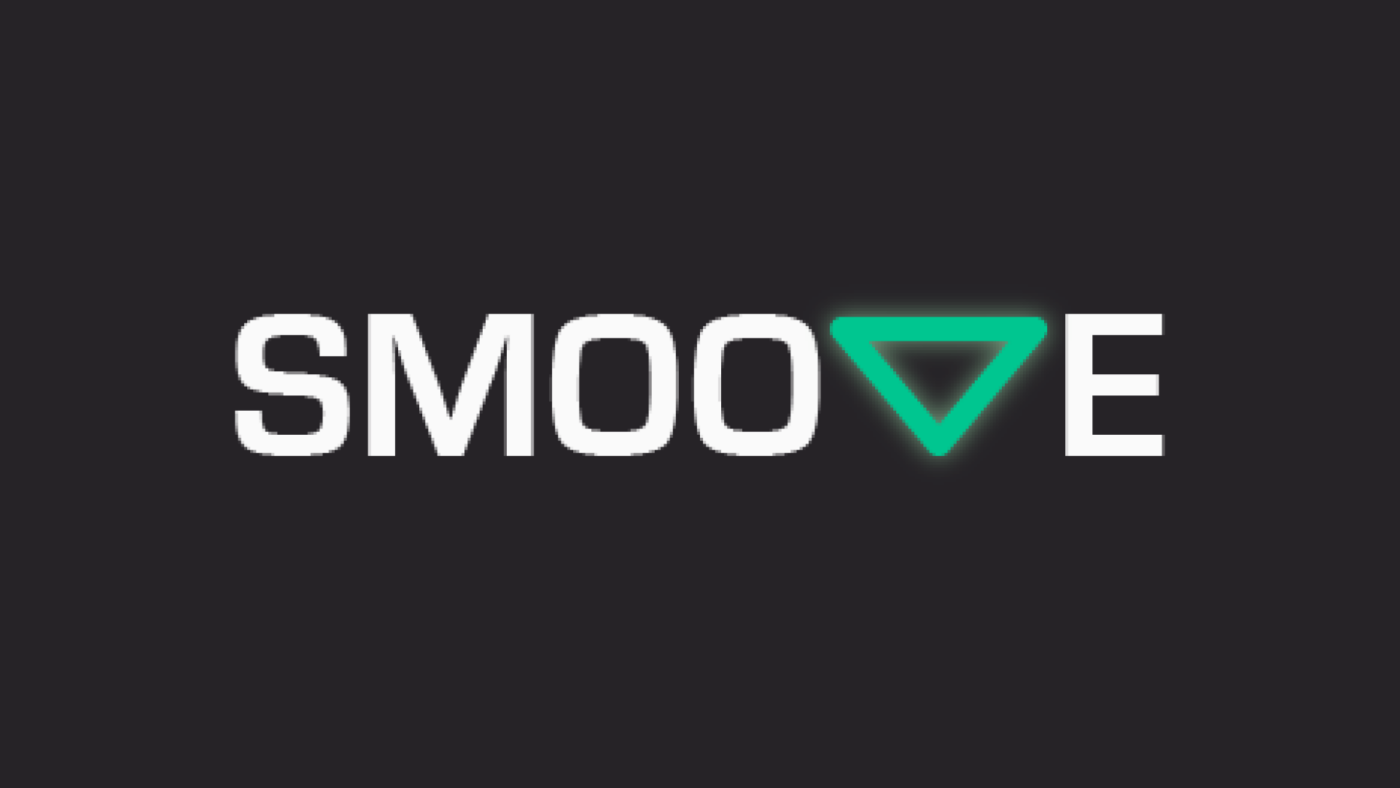 Logotype
We made a logotype inspired by the car itself. The letter "V" is similar to one of the lights in the back of the car.